How to Use Hashtags on Instagram to Maximize Growth?
Origin of Hashtags
Hashtags were brought to Twitter on August 23,2007 by Chris messina. Before hashtags, pound sign has been used all around the world. So basically the purpose of using hashtags is to draw attention and to promote. Hashtags got their begin in Twitter as a way of making it easier for people to find, take after, and add to a discussion. Hashtags transform points and topics into interactive connections in your posts on your personal Page. This enables individuals to discover posts about a topic they're occupied/interested in. To make a hashtag.
How to use hashtags to make your content more visible and maximize reach?
While posting on Instagram, people add almost every popular instagram hashtags related to their industry, community, specification and brand to get maximum user's attention on their pictures/posts. Hashtags are this much powerful that they can help you in reaching your target audience.
Try to add specific hashtags to attract followers in a niche, increase participation and develop a more recognisable brand. Hashtags should be used strategically so that it will complete its target because posting unnecessary hashtags can go inefficient and pointless. That's why it should be made with the clear and defined strategy and a lot of mind work.
Strategically planned hashtags mean usage of hashtags which are industry specialists and have a high volume of user base all ready to receive optimal engagement. There are some steps to choose hashtag to get efficient results on your business posts.
1. Know the right keyword
It is very essential to first know the right keyword which should be used in your post to gather most of the user attention on your post. For that first, one needs to do research on the keywords which have a high volume user base as a hashtag. Either you can go for software which helps to know which hashtags works best in a particular industry or in specific community but these software subscriptions could be paid or else you can simply use excel sheet to write down all the hashtag and enter their analytics on Instagram so that it will get easier to choose which hashtags will work best with the post, picture, video or GIF's.
For smaller businesses with minimum budgets can go for an excel sheet for the hashtag analytics for the beginning. Once you get more advanced or be expert, then you may move to the software of high volume hashtags. These are the demo of Hashtag report tools available online.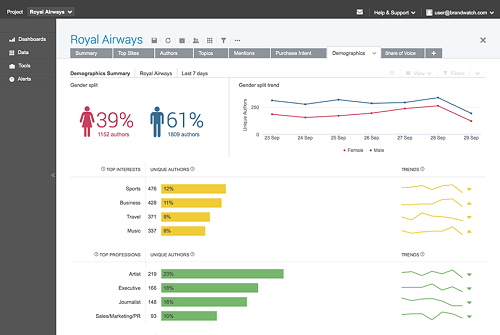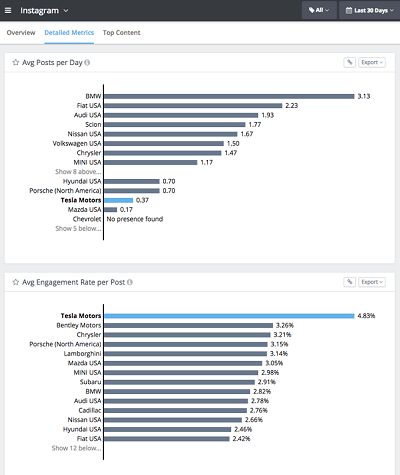 2.Follow the pipeline
Hashtags should be used according to this pipeline to hit the content.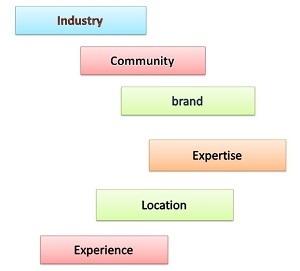 Industry specific-If we are talking about the industry it means finding out the keywords that are related to your industry. Basically which defines from which industry your business belongs? There's usually a lot of competition using these hashtags. Let Instagram and your audience know from which industry you belong or you are expert in which field. There is a very essential use of hashtags to reach masses. Higher the excessive volumed hashtags, higher will be the reach of your content on Instagram. It is recommended to use 1-2 industry-specific hashtags to define your industry in a post/picture. For example – #Wedding planner, #Fashion designer etc. These hashtags define your industry.
In the below example, the highlighted hashtag is basically used to specify their industry. It automatically increase the rush on your post from the audience which are looking for a photographer, competitors who are looking overcome competition and the companies who are looking for photographer vendor. These hashtags are the main reason to make your content/post viral and people start following but single hashtag will not work. It is essential to go for the whole pipeline to get smart and fruitful result without any costs.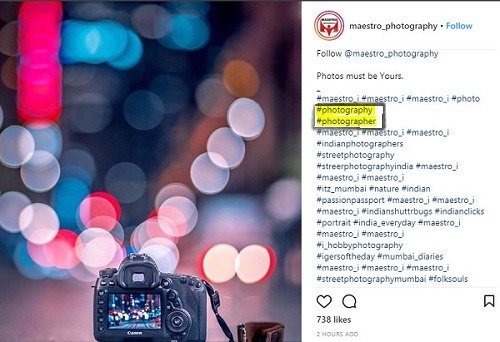 Community-specific- Basically Social groups will be considered in this section. Being a social ninja, people join different groups on the basis of their community, caste, and tribe and maybe social interests. To get more and more reach on your posts you should add community specific hashtags. This will be extremely helpful to get more attention as if a youth or group follows a content then it becomes viral and automatically gets extreme attention. For example – #JaiGuruji #VoteforBJP #indianarmy
In the below example, Community specific hashtags has been mentioned which helps the community audience to get the posts easily available and get higher number of likes and comments, which means higher number of user visibility. The audience which belongs to india or indian groups will definitely like to watch these post and even if they like your posts, they will start following you.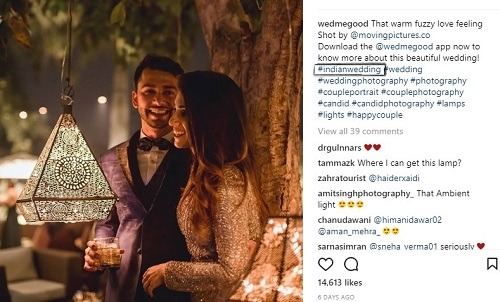 Brand specific- Brand specific hashtags are those keywords which are related to brands. It is recommended to use Industry's popular brand's hashtag or try to get yourself featured from a brand. It is the best strategy or else enjoy the brand's specific hashtag to make your content viral. Users who are interested in another brand will automatically be targeted. Using pre-build hashtag is a very easy and costless task but to make yourself unique, you need to create your eccentric image or especial hashtags. So that other brands will follow you, and you are their stereotype.
Below is the example of brand specific hashtags which make your posts unique and visible as well. Try to seek other brand's hashtags with high volume keywords to get their user base and get your brand featured. Once you are featured even your hashtags must get copied by others.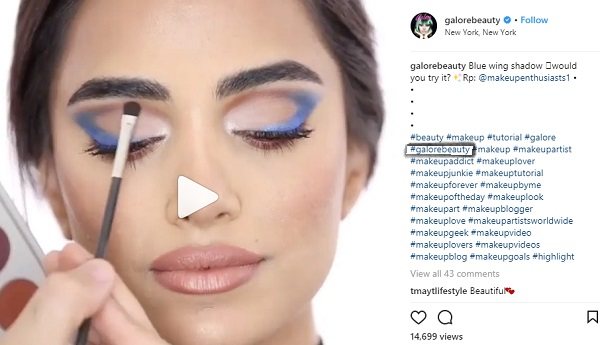 Expertise specific- Using hashtags related to your expertise will let your audience know, in which service you are expert. Knowing the only photographer may confuse them, whether you do wedding photoshoot or corporate photoshoot / mentioning only makeup artist hashtag are still unclear, it doesn't clear the fact whether you are a makeup artist for bridal or ordinary people or you take the projects of model or celebrities. So it is also very essential to mention expertise specific hashtags. It is recommended to use 2-3 expertise hashtags. For example – #Foodblogger or #CorporateHealthTrainer
These hashtags works better than any other because when a user is seriously interested for the specific stuff he/she will not show interest in anything else. In that case, expertise specific hashtags works best to make genuine followers.
Location-specific – Location specific hashtags lower the competition. Yes, It is relevant to add location hashtags, first of all, it lowers the competition, secondly, it makes clear your location to everyone so that if anyone is interested in your product or service, then they may think differently than if they are ready to go for business or not. To make your post visible to maximum no. of users, location-specific can help a lot. It is recommended to use 1-2 location specific hashtags. For example – #Delhi'sBestPhotographer , #LucknowSuits.
Location + Expertise + industry works best.
i.e. #delhiweddingphotographer
#mumbaifoodblogger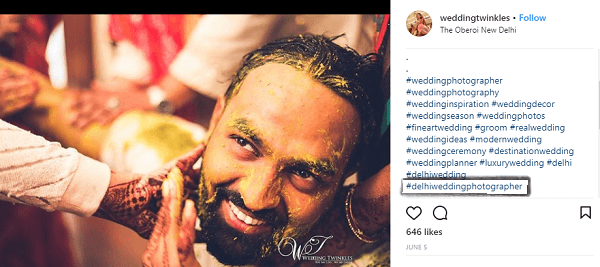 Event or special day specific- Probability of getting hashtags for any special event is very high. Every second person is posting picture or services with event-specific hashtags. Let say if its New year then in every picture or service, there will be event specific hashtag #newyeareve2018. There is a high competition in event hashtags but following the whole pipeline precisely can help a lot in making your content visible to everyone. For example – #happybirthday #happydiwali
Event specific hashtags also contribute to the groups and making your content more visible as in the days of event, it is the most commonly used hashtags which automatically generate user base on your posts.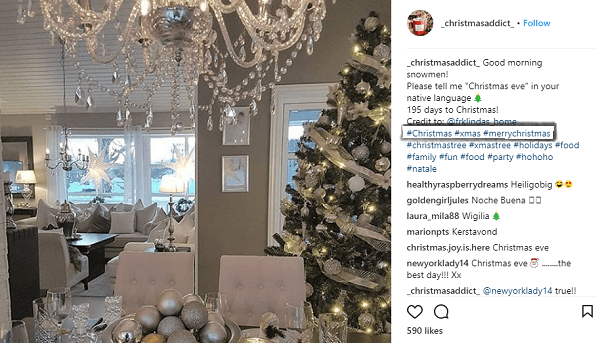 3. Research on hashtags used by competitors
Give sometime on research on hashtags are being used by your competitors. If the hashtags are hitting a huge number of masses then it is worth copying them and uses their tricks to attract their audience. Make a list of popular hashtags of your competitors and try using them maximum because here you don't need to create the audience first and wait for the contagious spreading of your content or your words.
Try to analyse the tactics of your competitor posting content. Follow them and give some time on the research how they are doing online and how much followers are following their content. If the results are positive then it's a smart move to follow the footprints of your successful competitor's tactics. Even timing is also an important factor while planning campaigns with hashtags. To craft successful brand hashtag campaigns it is very important to consider optimal topics and at what time it helps to make it a big hit.
4. Spend some time to know what followers like and engage
Spend some more time on what followers are following, make a list of which hashtags they are using and on which hashtags they react. An idea is usually used to generate hashtag ideas to spread it speedily. Check what influencers in your community and industry are hashtagging and then just walk on the roads which have been built by others if you are in a hurry. Historical research can help at a certain level.
Easy way to know what followers like is to go for one particular community, industry/niche and analyse what they are following and then create content or posts related to those hashtags, to get maximum visibility and engagement.
Tip: If you are still stuck with discovering trending hashtags and buzzwords and want to create content that is enagaging and loved by your audience, you should definitely give Rank Me Online a try!! Be it tracking your competitors, discovering relevent influencers for your brand or listening to your audience over media, our AI does it all for you.
So, what's holding you back? Request a demo or start with your 14-day free trial now!