How Data Analytics helps Marketing Agencies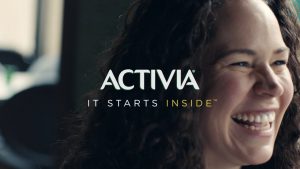 Activia Campaign It Starts Inside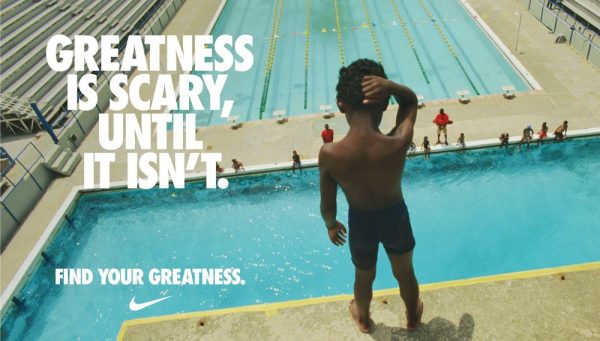 Nike Campaign Find Your Greatness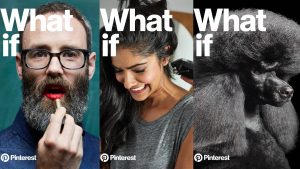 Pinterest Campaign What If
What do all these campaigns have in common?
They all contained powerful message.
They resonated deeply with their target audience.
They were insanely successful.
They were inspired by Killer Consumer Insights.
A marketer strength lies in his/her creativity. To let your campaign run and just measure amazing results it produces is every marketer dream. But before that happens, there lies a mundane task before them to do extensive analysis of data collected from social media and non-social media sources and to translate that cold hard data into a work of art that generates an emotional response from the onlooker. Good News – you are not the only one who feels this way.
Data-driven marketing in its core is a strategy that's based on the analysis of big data, collected from consumer interactions and engagements. Data is a powerful resource you have at your hand. Data-driven marketing is very popular and even growing in popularity due to its proven ability to maximize ROI. According to a study from Forbes Magazine, 88% of companies have used data to improve their understanding of each consumer.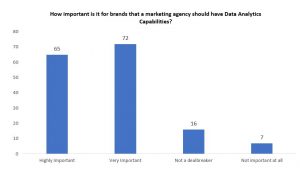 The challenge however still remains the same. Even though there is not dearth of data available online, majority of marketing agencies lack the expertise in analytics to really take advantage of that data. You may have never taken a statistics course. You may not have access to data visualization tools. And you may not have the quantitative background that you need to figure out when a metric might be tricking you. Brands are gradually moving towards marketing agencies with analytics capabilities and for many it is a deciding factor. 65% Marketers we talked to mentioned that it is imperative that a marketing agency should have analytics capabilities to be considered while choosing such agency. While 72% mentioned that it is very important only 7% said that it is not important at all. When we asked where the data driven insights are employed within their companies, 52% mentioned marketing as the most important avenue. So it is really not surprising that they would expect their marketing agencies to focus their energies towards such insights as well. To understand this trend, we dug a little deeper and understood how data analytics helps marketing agencies build better campaigns for their clients which in turn helps those clients build better relationship with their customers.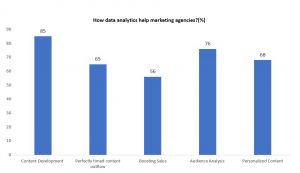 5 Ways in which Data Analytics can help marketing agencies
1. Better ROI for campaigns
Building a customer-centric campaign can be challenging, especially when you need to build a message for people across the globe. Taking advantage of data available at your hand is crucial for an endeavor of this magnitude. Data Analytics helps you to identify which content is working well with your audience in real time. You can launch perfectly timed and perfectly tailored content to your audience at a channel of your choice. Keeping a close eye on the customer's response can tell you which customer is moving down the sales funnel through which message and in which pathways the traffic is dropping off. This can lead to better conversion rates and positive ROI.
2. Customer Analytics to help reach better decisions faster
Data-driven insights applied in building a marketing campaign has proven to be very effective when it comes to improving customer experiences. Such campaigns can help you understand the factors responsible for increasing customer satisfaction and areas where you need to increase your efforts. This way, instead of working on the overall experience, you can spend more time improving the specific aspects that are essential for your customers. Instead of working with the vast data all at once, you can generate insights from the data relevant to only those aspects. It is the most effective way to know and understand your customers in ways you never did before.
3. Build a strong marketing strategy
Every person from top to bottom is a part of the marketing team and hence interacts in some way with the customers which means that while building a strong marketing strategy, every one of those interactions must be counted and every one must be made aware about the market strategy. While learning from the mistakes you made in the past is an excellent first step towards improvement, only looking in the rear view mirror is not going to prepare you for what's coming ahead. This is where data analytics play a huge role. The predictive component of today's top analytics technology makes it possible to peer into the future more accurately than ever.
4. Get organic influencers to spread the word for you
"Nobody reads ads. People read what interests them. Sometimes it's an ad" – David Ogilvy.
With the advent of ad blockers and digital video recorders, Millennials and the digital natives of Generation Z have found ways to avoid ads. This makes even harder for marketers to target such people even if they have the perfect message at the perfect time and place. How do you tackle such a problem in today's generation? Trust your loyal customers to spread the message among your target audience. Influencer marketing can generate 11 times the ROI of traditional advertising with the right influencers. Data analytics helps you get influencers who would sing your song and spread your message. Data analytics also helps you understand if you need a celebrity influencer or a localized influencer to take your message forward.
5. Discover online content to leverage in your campaigns
Data Analytics helps you discover content that would be synergize with the message you are sending to your target audience. Using this content helps you in changing your position from a brand trying to start a conversation with its customers to a brand already a part of the conversation happening. It adds a splash of authenticity to your campaigns and increasing the likelihood that your customers will respond back positively. It helps you stay ahead of the industry trends which in turns helps you in giving your audience what they want before they know they want it.
Rank Me Online helps marketing agencies build more focused marketing campaigns using influencer marketing and content discovery. Blending the data and presenting it using sophisticated visualization techniques so that marketers can focus on what they love – creating resounding messages that touch your audience deeply. Rank Me Online gathers all publicly available data online connected with your client's brand names and other associated keywords and provides you all the collected data in 1 dashboard where you can monitor all the different platforms where the brand is getting mentioned like social media platforms, blogs, news articles, review sites etc.