5 things to keep in mind when you are attending a conference
Created by the people behind Web Summit, RISE conference is known to be the largest tech conference in Asia. Over 15000 people attended the summit along with 700+ startups from 100+ countries working in various industries, showcasing their brilliant platforms and 70 of them got an exciting opportunity to pitch in front of esteemed panel of judges. They had a first rate medley of speakers, from senior management of many giant corporations to self-made Youtube stars. There was so much happening in the conference that if you go without preparation, you will certainly miss something you wish you hadn't. So here I am giving you a lay of the land in case you are about to attend a conference like RISE.
Preparation is the key. RISE Conference provides a very handy app which contains information about the speakers, schedules, everything. Go through it very thoroughly. Learn about the speakers, mentors, investors etc. Save their photos so you can recognize them if you see them at the conference. Introduce yourself to some ahead of time so they already have a context when you meet them. Follow RISE on social media. You will get an opportunity to connect with some people there as well. When you talk to people they will inevitably ask you about your startup and what are you looking for from an event like this. Make sure your entire team is clear on the message you are communicating to people at the conference. Practice your elevator pitch ahead of time with detailed description also prepared in case you find an attentive listener.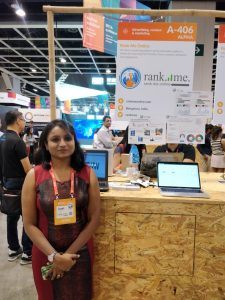 5 things to keep in mind when you are attending a conference like RISE
Figure out what you want from the conference
In a conference like RISE, a lot of stuff is happening at the same time. 3 different halls with speakers talking on various topics. A cornucopia of startups showcasing their platforms. Selected startups pitching their ideas. Workshops and roundtables happening simultaneously. So to make sure that you don't miss out on stuff that would be imperative to your startup, figure out amongst yourself what exactly you are looking for in a conference like this. It's better to go as team since you can then focus on multiple things at the same time but if you are going alone it's even more important to shortlist a few things you will be focusing on at the conference. The sessions with the speakers are recorded and posted on Youtube after the conference so your priority should be to interact with people, to find investors, advisors or clients. The pitch schedule is also posted ahead of time so you can shortlist a few startups you are interested in and watch those pitches only.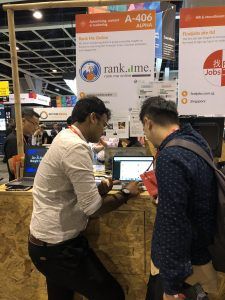 Go with an open mind
Working on a startup you get to learn a lot from your experience and no one knows your startup better than you. Having said that it will bode well for you to keep an open mind at the conference because you meet very different kinds of people from different countries who might have had similar or very different experience while working on their own startups. Learning from them can help you in solving some of your current problems and avoiding some potential problems. Not only this, looking at how passionate people are about their business, it will teach you how to keep yourself and your team motivated during some hard times.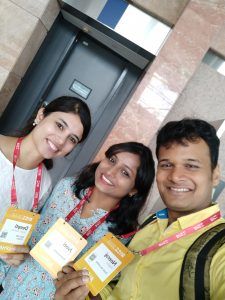 Brand yourself
There are 700+ startups at the conference. Make sure you stand out. Custom t-shirts are one way to do that. You can use pens and other knick-knacks as well. This is the first impression that somebody might have of your business so make sure it represents your brand well. Take some pictures before the conference at famous hot-spots in your location and post them across social media with the RISE hashtags to make sure that people already know you before the conference starts. Having custom made t-shirts also helps with targeting your interaction with people with whom you can collaborate. Potential partners will pay attention to your brand name and tagline and may approach you directly.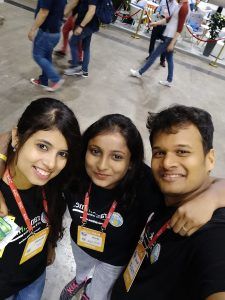 Follow up
You will meet hundreds of people and collect hundreds of card. Keep track of the conversations you are having with them so you can follow up with them with a targeted message to take the conversation forward. Half of the value of the conference you attend comes after the conference itself. Connect with people as soon as possible after the conference while it is still fresh in their minds. Research a bit about the people you met and their business. Setup meetings to talk about future collaborations and to demo your product properly now that they are not in a rush.
Apart from the business connections stay connected with all the friends you made at the conference.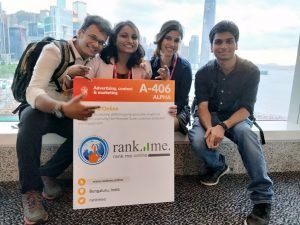 Have Fun
In the end, enjoy the conference. The experience is thrilling to say the least. Coming together with people from different walks of life and hearing their story is enlightening. Conferences like RISE don't end at 6PM. After that there is really fun Night Summit where you get the opportunity to meet people informally and have a conversation. You could be sitting next to a potential investor or your next business partner. All you have to do is start the conversation.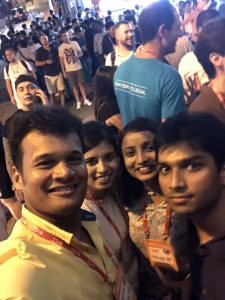 Overall, the experience was amazing. RISE conference proved to be very beneficial for our business in terms of potential partners and advisors. We got to showcase our platform in front of a lot people and got back a ton of constructive feedback. We got to explore a beautiful city, Hong Kong and made some cool new friends. Hope to see you again next year.