3 Steps to working with Right Influencers
Everyone is an influencer and every brand works with influencers. However, how can brand be sure that they are working with the right ones? Let's start with 3 fundamental and the most important questions
Why does your company need influencers?
How to identify the best Influencer for your Company?
Where can you find influencers for your company?
Step 1 – Why does your company need influencers?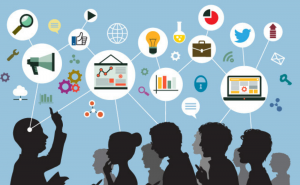 Brands create content in order to persuade and engage with customers. But modern consumers are skeptical, The moment something hints of "ad," they lose interest and move on.
Whether you sell health products, tour packages, or home services, a single positive recommendation from a trusted source can be more effective than your most beautifully written copy or most engaging video demonstration.
Let's say You are outside where you meet someone you don't know. He tries to convince you to be his friend by a bluster about his personality. Would you even interested to get to know him better?
My best possible guess would be — no!!
In the same situation, you are outside and your friend introduces you to one of his friends. Do you think to make an attempt at getting to know this person better?
You would be interested in that person and will listen to whatever he/she says with deep attention.
Why? Because you trust your friend's recommendation — and it is always better to have a recommendation from a known person comparison to unknown one.
Who Are This New age / Micro Influencers?
They are individuals who often know more about social media and engage with digital content than brands and marketing agencies. What makes these influencers more powerful is the niche-based content they produce, which is often in a very specialized area, and for a specialized section of the society.   
An influencer has the ability to change the perception of the people which can be very beneficial for your business. Most Influencers found on social media have a large reach and continuously talk about the brands they endorse.
Role of influencers for your brand?
They create powerful and reliable content for your brand.
They recommend your brand to their followers.
They are the best responders in conversations that surround your brand.
Step 2 – How to identify the best Influencer for your Company?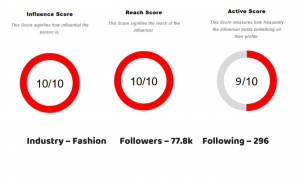 1.Relevancy
 This is where many brands go wrong. They fail to ensure that their target audiences are the ones following a particular influencer.
let's say you have a beauty brand and you decide to work with a beauty blogger. Do you think your selection is right?
You need to understand that not every beauty blogger has the same kind of Followers.
Some may target youth as their audiences.
Others may target old or middle-aged audience
You need to ensure that your influencer's having the same kind of followers whom you are targeting.
 2.Reach
Reach simply means the total number of followers an influencer has on its page.
An influencer with a small reach in your industry can be more effective than one with a huge reach in a market not related to your brand at all.  For example:- if you are a car seat manufacturer or a hotel chain, a travel blogger with a small reach can be more influential than a food blogger with 100,000 unique monthly visitors.
 3.Engagement 
Engagement is more important than the reach. Why? Because it is an indication of how many of their followers are interested in their content. Is the engagement of the audience natural? Does the audience react favorably to the influencer? Do those readers respond, comment, and share? These factors will affect how the audience will respond to your promotion by the influencer.
 4.Authenticity
If a  recommendations sound authentic, only then follower's will trust and follow their recommendations. Their posts (especially any sponsored content) shouldn't look like something they're talking about only because they've been paid to. An influencer with less sponsored content is usually more trusted and seen as more authentic.
 5.Choosing the right Platform
It is also important to consider which social platforms your customers visit. If you are a food or fashion brand, someone with a Huge following on Pinterest or Instagram might be more valuable than someone on Facebook with a large fan base. Instagram influencers with 4K to 9K followers have greater engagement than bigger influencers.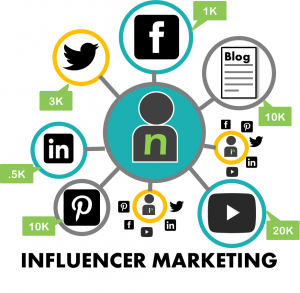 Social media
The easiest way of finding the right influencers for your company is to look for the ones who are already talking about you. Social media monitoring or listening tools like rankmeonline or "Mention" can help you find influencers who are talking about you or your industry.it also helps to track your Digital presence, you can use to respond your customer comments and also to find the right influencers.
Using Hashtags
Hashtags make content Searchable on Social platforms. Search for hashtags relevant to your brand and this can help you to find the right influencer for your company. You can find the most relevant influencer for your company using the keys mentioned above or using the tools to identify the influencer.  
Google Alerts
You can set alerts for Keywords relevant to your company. this will help to identify the people who wrote about topics related to your industry or services. you can also find a  post where your brand is mention.
Influencer marketing Platform
Agencies can help you find influencers who are right for your business quickly and easily. They allow you to search their databases and filter by reach, category, engagement, social platforms, and many more.
Some of them are Rankmeonline , HYPR, and TRIBE are some useful influence marketing platforms you can use.